Who We Are
Sleep in Heavenly Peace is a 501(c)(3) nonprofit organization that partners with the community to build bunk beds for kids from raw materials complete with mattresses, pillows and bedding. In 2019, SHP's bunk bed program gave a permanent home to over 30,000 of our beds for children sleeping on the floor. The Disaster Relief Fund provides a new way to help those in need who've been impacted by a recent disaster.
How We Use Disaster Relief Funds
All donated funds received through our Disaster Relief Program are used to benefit children who have lost their beds and even their homes in tragedies across the globe. Funds go to local SHP chapters or agency partners for the construction and distribution of bunk beds to disaster victims.
Some current natural disasters we support
Nashville Area Tornados
The Nashville Area Tornados caused devastating and widespread damage.
March 3, 2020
Damage
24 civilian fatalities
234 injured civilians
92,000 without power
4 counties impacted
EF-3 tornado
California Camp Fires
The Camp Fire was the deadliest and most destructive wildfire in California history to date.
November 8, 2018 – November 25, 2018
Damage
85 civilian fatalities
12 injured civilians
5 injured firefighters
153,336 acres burned
18,804 structures destroyed
Estimated damage is $7.5-10 billion
Hurricane Michael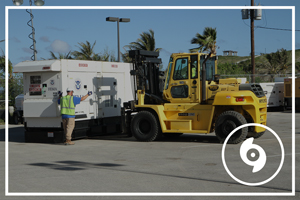 The third-most intense Atlantic hurricane to make landfall in the US in terms of pressure.
Mexico Beach and Panama City suffered the worst, with catastrophic damage reported due to extreme winds and storm surge. Numerous homes were flattened and trees felled over a wide swath of the panhandle.
Damage
72 fatalities
$25.1 billion in Damage
Hurricane Florence
The wettest tropical cyclone recorded in the Carolinas
Made landfall on September 14 with 140mph sustained winds
Damage
55 fatalities
Estimated damage is $17.9 billion
Hurricane Harvey
Wettest tropical cyclone on record in the United States which dumped 40 inches of rain on Houston and Southern Texas in 4 days
Made landfall on August 25, 2017 as a Category 4 hurricane
Damage
Displaced over 30,000 people
68 fatalities
Estimated damage is $125 billion
---